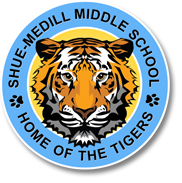 Michele Savage is the Principal at Shue-Medill. We are actively engaged with teachers and school staff and administration to reach out and help meet the needs of children and their families in our community.
This past year we raised funds to support two families who lost their homes to fire. We supplied snacks and hygiene items for the school nurse, guidance counselor and administrators to deliver to children in need during the school day and to supplement backpack care packages on weekends. One of our Jericho Road mission teams built a disability garden and we continue to provide gardening supplies for this effort.
The White Clay Creek advocate is Janet Self.