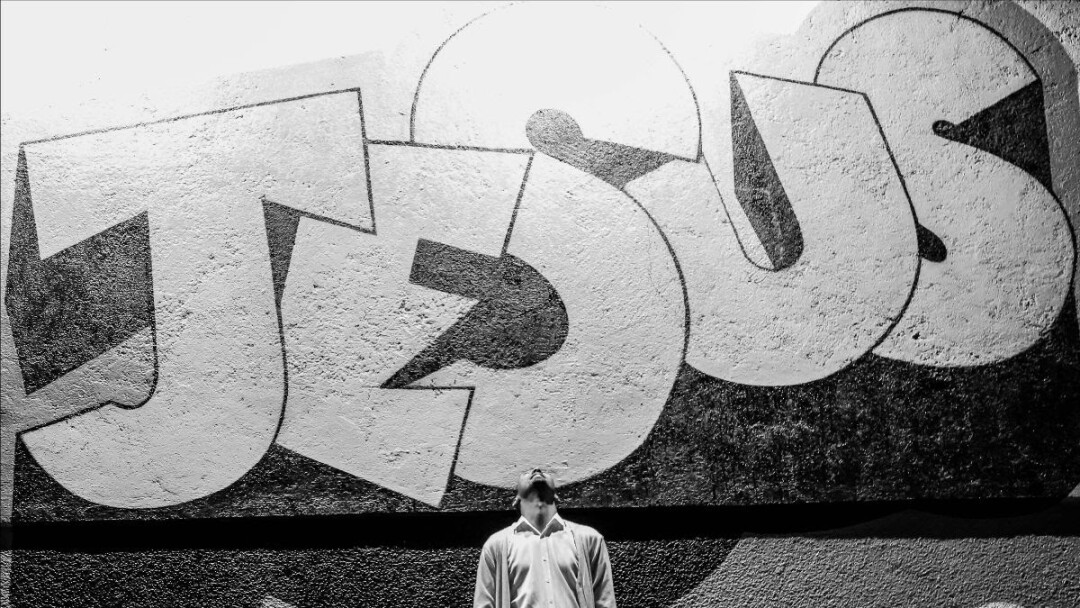 John 4:43-54 (ESV)
43 After the two days he departed for Galilee. 44 (For Jesus himself had testified that a prophet has no honor in his own hometown.) 45 So when he came to Galilee, the Galileans welcomed him, having seen all that he had done in Jerusalem at the feast. For they too had gone to the feast.
Jesus Heals an Official's Son46 So he came again to Cana in Galilee, where he had made the water wine. And at Capernaum there was an official whose son was ill. 47 When this man heard that Jesus had come from Judea to Galilee, he went to him and asked him to come down and heal his son, for he was at the point of death. 48 So Jesus said to him, "Unless you see signs and wonders you will not believe." 49 The official said to him, "Sir, come down before my child dies." 50 Jesus said to him, "Go; your son will live." The man believed the word that Jesus spoke to him and went on his way. 51 As he was going down, his servants met him and told him that his son was recovering. 52 So he asked them the hour when he began to get better, and they said to him, "Yesterday at the seventh hour the fever left him." 53 The father knew that was the hour when Jesus had said to him, "Your son will live." And he himself believed, and all his household. 54 This was now the second sign that Jesus did when he had come from Judea to Galilee.
Have you ever seen the movies in the series
How to Train Your Dragon
? They are great movies produced by Dream Works and I highly recommend them to you. They are warm, funny, and very well produced…, but be warned, there are things in the movies that will really tug at your heart. You will finish watching the movies and feel good about them but at the same time, there will be a strange and somber emotional tone that clings to your heart afterward. That's something that we experience as we read this passage.
This is a great passage, but there is a different tone here than what we've just experienced with Jesus and the Samaritans. In the previous passage, the Samaritans come to believe in Jesus because they meet Him, they speak to Him, and they believe His word. It's incredible and wonderous as the Samaritans come to faith.
But this passage has a strange tone that clings to us. Jesus performs a wonderous miraculous sign (His second) and it's incredible really. Jesus just speaks a word, and the son is healed. Jesus never sees the boy, never touches him, and doesn't even speak special, magical, or spiritual words. Jesus just says to the boy's father,
"Go, your son will live"
.
To top it all off, the miraculous sign takes place over a great distance, even distance isn't a problem for Jesus. The outcome is wonderful. The boy is healed and the father and the whole household come to faith. So why are we left with a strange tone in the face of this wonderous miraculous sign and the joyous outcome?
The strange tone comes in verse 48 when Jesus says that unless the people see signs or wonders they will not believe. You see, there's a problem that's beginning to fester and grow. The problem is that people want to see signs and wonders rather than hear the word. They are wanting a Messiah of their own design, one who will perform miraculous signs to order, rather than hear and grasp the Word become flesh.
So where does this leave us? I'm thinking about the difference between the Samaritans and the Jewish people as we've walked through chapter four. I'm struck by the fact that the Samaritans were hungry to come to Jesus. They come to believe because they seek out Jesus and take the time to listen to the word. The Jewish people on the other hand, even though John tells us that they show Jesus honor and respect, they are now wanting to see some sort of miraculous sign.
We can be a lot like that, wanting to see a sign as we press on in our relationship with Jesus. However, things don't always work that way, in fact, things usually
don't
work that way. What's truly important, what really matters is knowing and pursuing Jesus, the Word become flesh, and that's what makes the difference in our lives. That, at least, is something that the official and the Samaritans had in common. They came to Jesus for different reasons, but they both believed because of the word (vs. 41-42, 50-53).
The reasons for coming to Jesus really don't matter—what matters is that we seek to know Jesus and that you and I are relentless in our pursuit of our relationship with Him.
Today, pray and ask God to reveal Himself to you, ask Jesus to speak to your heart, and for you to know Him more and more. Ask the Holy Spirit to lead you, to teach and remind you regarding all that Jesus said and did (for that is the ultimate purpose of the Spirit), and then take some time to listen and hear what Jesus, the Word from the beginning, the Word that became flesh, is saying to you throughout the day.
God bless you and know that I am praying for you constantly.
Scott